This October the witches will descend on Luna Park to cast their wicked spells. 
New Mazes. New Characters. And a New terror like never before.
22 – 24 OCT & 28 – 31 OCT
Scare Mazes
Can you handle the thrills of our themed scare mazes?
3 bloodthirsty mazes
3 horrific themes
Can you survive them all?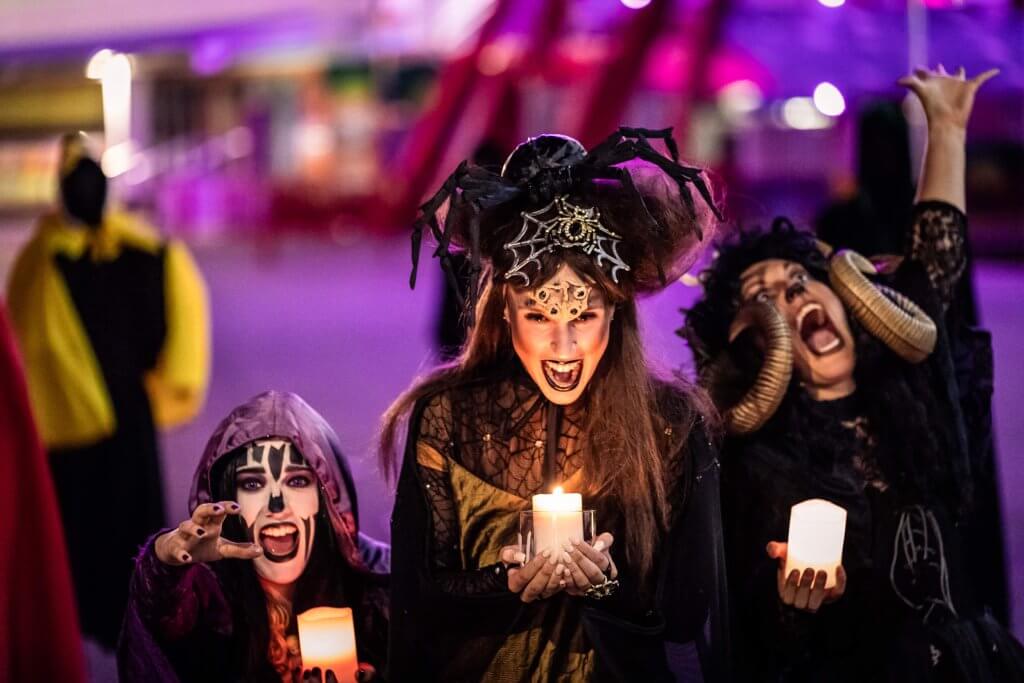 House of Hex
5 witches form a pentagram coven in House of Hex. Performing on a circular stage with kaleidoscope lighting swirling from above, this show will be chilling and unnerving as they use magic to uncover a dark mystery. Through dance, haunting music, songs and incantations it will leave guests wondering what just happened, and why they feel so odd…
Unlimited Rides All night
The event was fantastically run and we throughly enjoyed it. The staff engagement made the whole event fantastic
Halloscream always provides amazing entertainment for all, young or old, big or small! It never disappoints, and it consistently allows for awesome photography opportunities as well!
I had a wicked time! It was a lot of fun getting freaked out in the maze rooms. The themed food and drinks we super cool, especially the cocktails.